Following on the heels of School of Open Africa launch events in Tanzania and Nigeria last weekend, the School of Open Kenya is hosting our own tomorrow to kick off training for four high schools in Nairobi.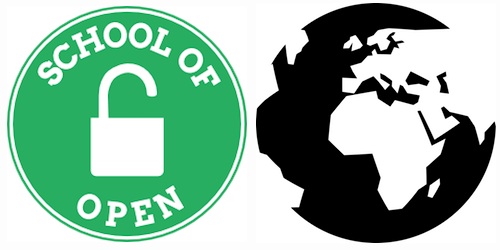 (SOO logo here. Earth icon licensed CC BY by Erin Standley from the Noun Project.)
Called Popjam, this SOO launch event + Mozilla Maker Party will be a day-long workshop introducing high school students to Open Educational Resources (OER). Students will learn how to use OER and the open web to complement their academic studies. Students from four high schools will participate: Precious Blood Secondary School, Nairobi School, Sunshine Secondary School, and State House Girls Secondary School. SOO Kenya is hosted by Jamlab, a co-creation community based in Nairobi for high school students and graduates in Africa.
For more information about the event, and to RSVP if you're in Nairobi, visit the event page.
---
About Maker Party
School of Open and Creative Commons is excited to be partnering with Mozilla to celebrate teaching and learning the web with Maker Party. Through thousands of community-run events around the world, Maker Party unites educators, organizations and enthusiastic Internet users of all ages and skill levels.
We share Mozilla's belief that the web is a global public resource that's integral to modern life: it shapes how we learn, how we connect and how we communicate. But many of us don't understand its basic mechanics or what it means to be a citizen of the web. That's why we're supporting this global effort to teach web literacy through hands-on learning and making with Maker Party.